TRAPPED AT POOLE'S CAVERN
TRAPPED is an extraordinary, atmospheric new work created by Experiential Dance Company's Artistic Director, Rachel Johnson. The show features a three-man cast – Joseph Delaney, Luke Rigg, Alex Rowland, all of whom trained as contemporary dancers - live music written and performed by Hayley Youell, filmed footage created by Rachel Johnson, and takes place entirely underground at coalmines, caves, and tunnels around the country giving the audience an up-close-and-personal, intense experience like no other.
TRAPPED is a homage to the true story of 33 miners who were trapped miles underground for 69 days in 2010 when the San Jose copper goldmine in northern Chile collapsed on top of them. A massive international rescue operation was watched on TV by millions of people around the world who held their breath as, one by one, the miners were winched to safety. Against all odds, all the miners were rescued and all of them survived their terrifying ordeal.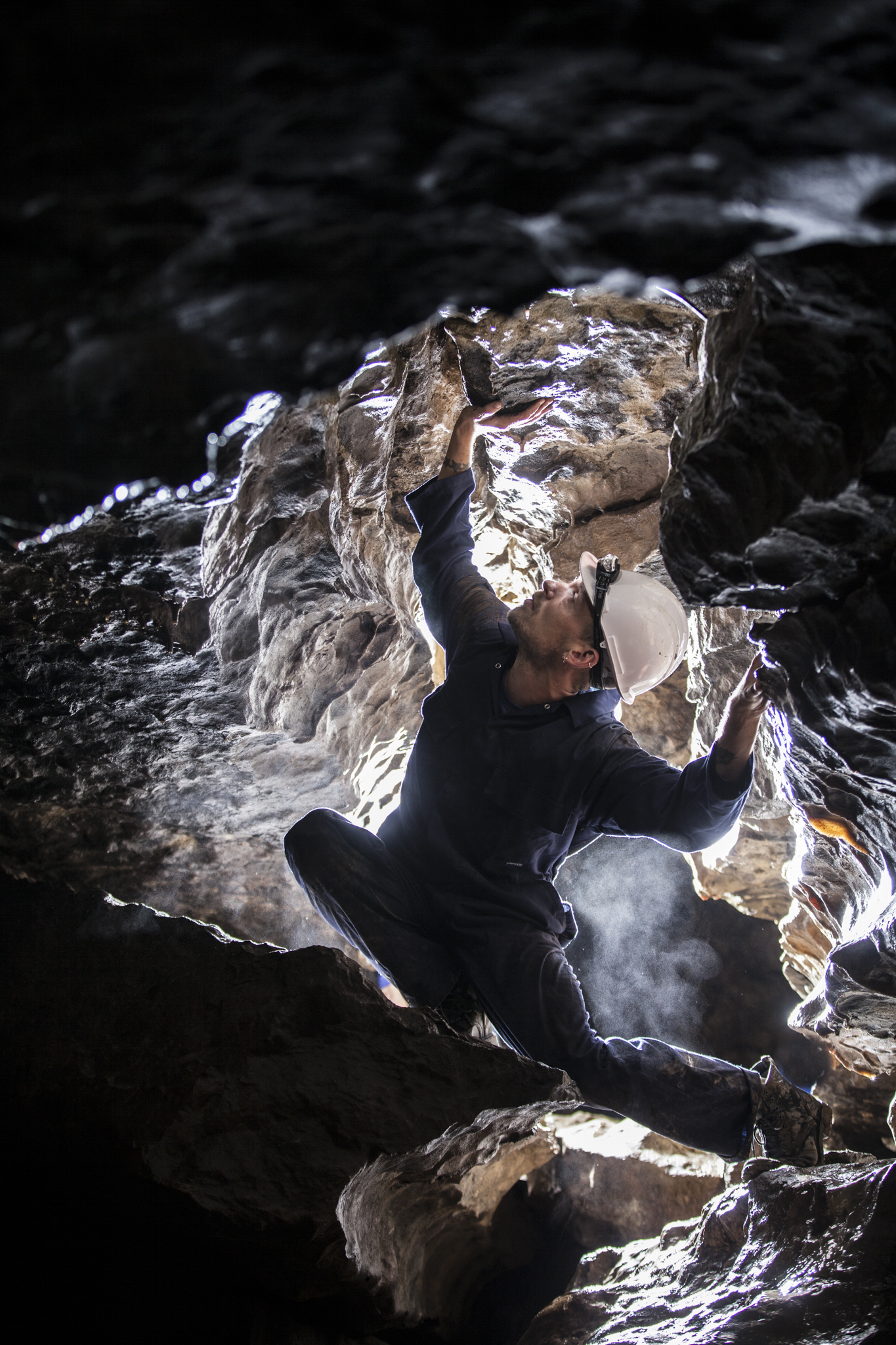 A dramatic, underground physical theatre, music and film performance at coalmines and festivals

April 26th, 27th Wakefield, National Mining Museum
www.ncm.org.uk
June 28th-30th County Durham, Killhope Mine
www.killhope.org.uk WELLIES PROVIDED!
July 18th-21st Buxton Festival – Poole's Cavern
www.buxtonfestival.co.uk
book tickets online at the Buxton Opera house festival website