From woodland family fun, underground comedy to high drama we have a superb range of festival events at Poole's Cavern this July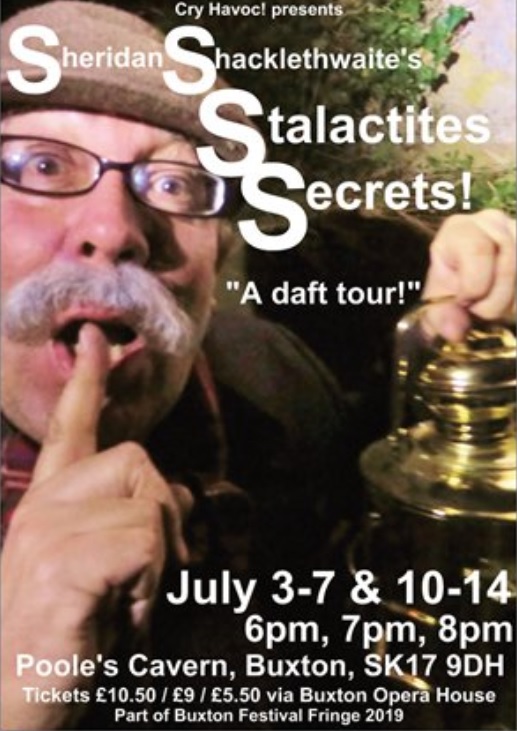 SHERIDAN SHACKLETHWAITE'S STALACTITES SECRETS

Sheffield's silver-tongued septuagenarian Sheridan Shacklethwaite warmly invites you to accompany him on an illuminating, alternative tour of Poole's Cavern, as part of this year's Buxton Fringe Festival (3-24 July 2019).
Sheridan commented: "I've unearthed some little known-facts about the strange local rituals held down there over the centuries, and will make the rest of it up over a cup of tea. Come and hear all about the Poached Egg Chamber, the Flitch of Bacon and Seventh Heaven in this marvellous underground cathedral of wonderment - ooh, and bring your coat, cos it's cold down there".

Tours run at 6pm, 7pm and 8pm on 3-7 and 10-14 July, and last approximately 45 minutes. Free parking. Stout shoes and warm clothing advisable. Age 12+. £10.50 (Concessions £9, Children £5.50) Tickets may be booked via Buxton Opera House (www.buxtonoperahouse.org.uk, 01298 72190)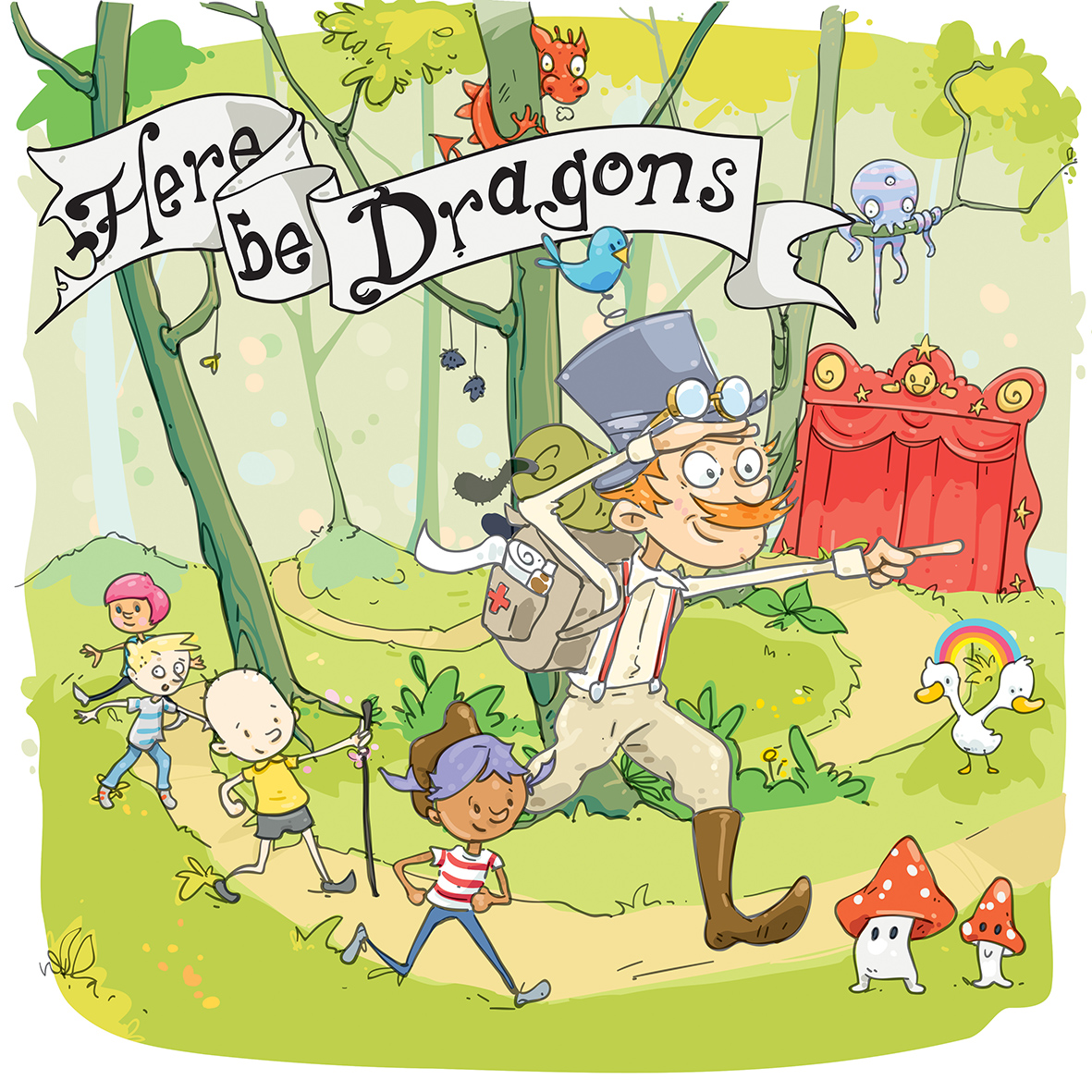 Babbling Vagabonds
"Here Be Dragons"
This summer babbling vagabonds want to take you on an adventure into the unknown. They want to reignite your imagination and take you on a trip that will refresh the senses, even on the hottest of days. And best of all they need your help!

Find the 'Creature Carers' Camp at the Buxton Fringe Festival and together discover the wonderfully weird and woolly, the slimiest and smelliest, and those shy secretive creatures that slither and wobble about in our wonderful world.

These zany zoologists will teach you what to look out for, how best to be calm and what tale to tell. Never before have these secrets been spilt. Work together and create a new story that may tempt out a five-headed Hottle-Spottle or uncover the lair of the Big Bottomed Banghanger.

If you have a big imagination and are brave enough to take a step into the unknown, then Here Be Dragons! is just what your family needs. Every time you find the Monster Menders you will help to make a different story, each tale a unique experience that will calm a mysterious monster. This is where family memories made.

Performances at 11am and 2pm
July 20-24 Grin Low Woods
Get your tickets from Buxton Fringe Festival, Pooles Cavern, (Tickets via the Opera House)
This is an outdoor event that takes about an hour so be prepared for the weather

Zugzwang by Duncan Battman. Cavern Visitor Centre Forecourt 15th to 18th July at 6:30 p.m.
(Ends 7:00 p.m.)
Zugzwang is a chess term.
Alec walks out of his wife's funeral and picks up where he left off in a game of postal chess. His daughter, shocked and embarrassed at Alec's behaviour, finds him after searching around. The conversation that ensues is a deeply moving exploration of loss.
Performed by Corinne Coward, who trained the Arden School of Theatre under Wyllie Longmore and was last seen in Buxton Drama league's Bedroom Farce and Martin Beard, who won the award for Best Actor at Hale Festival for his performance as Alec.
The REC's last production of Zugzwang won the Best Production award at Buxton Fringe.
This is the first time the seating outside the Visitor Centre will be used for a performance and so introduces another new Fringe venue at the Country Park. It's open air so bring a brolly, after all it is Buxton!
Tickets can be reserved and purchased on the door.
Prices are £5.00 and £4.00 concessions and Civic Association Members. Not recommended for very young children.
To reserve tickets please phone 07725 91 91 78 and NOT the Cavern.

SHE WOLF - Gillian English
Queen Margaret was the original Cersei Lannister. She was a woman so cut-throat and cold she would give Lady Macbeth a run for her money. Only, none of that is true. The way we view women in positions of power hasn't changed much.
Poole's Cavern (34a) OpenStreetMap 19-24 Jul 6pm to 7pm, 7:30pm to 8:30pm, 9pm to 10pm £10 (Conc £8), Strong language, adult themes, dress warmly to walk in cave, Ages 16+
Bookings via Opera House or gillianenglishcomedy@gmail.com
Direct Opera House Online Booking Comments