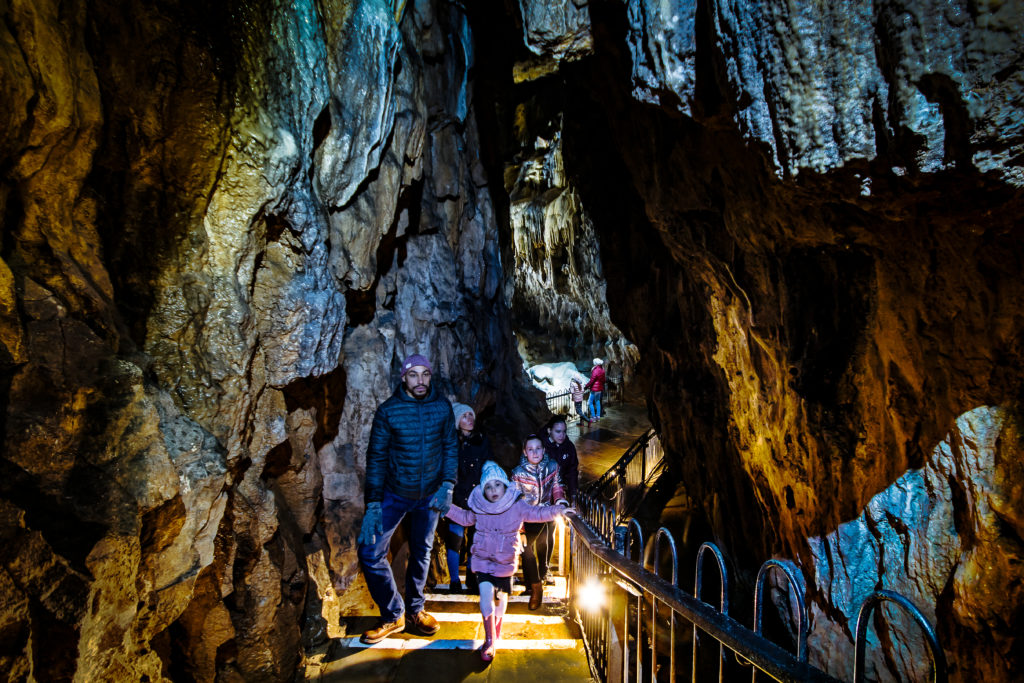 It is now school holidays, which means tours are booking up fast! Please pre-book your tour online to avoid disappointment, as we cannot guarantee entry for walk ups. 
We continue to cap our tours at 25 people, not only as a Covid measure, but also because we believe this is the optimum number for the perfect cave tour experience. 
Pre-book your tickets via our website to ensure your preferred day and time. Tours run every 30 minutes and last approximately 45 minutes. Please arrive at least 10 minutes before your tour time, to allow the opportunity to take a look around our exhibition. 
Our cave is a constant 7 degrees Celsius. Not matter the weather outside, be sure to bring a coat or jumper and sensible shoes. You are more than welcome to take photographs on our tours, so don't forget your camera too. 
On-site we have an exhibition and cafe. Drinks are allowed in the cave, but unfortunately food is prohibited. On the rainier days, we do have additional seating in our School Room, but regrettably we do not have any indoor seating for picnics. 
For larger groups of 10 or more, please ring up to pre-book your tour. 
Please be aware that if beyonk won't let you purchase your ticket, the tour may in fact have filled up. 
Concession Tickets are  for over 60. Under 5s go in for FREE but they still need a ticket! Regrettably we cannot allow dogs into the Cave. Upon arrival please head to the front desk with your QR code.
We look forward to welcoming you to our cave. 
Again we do regret that we cannot guarantee cave entry for walk ups. Please pre-book your tour online.